Corina D. Rollins is both an Appraiser and an Educator. Her practice involves Residential Lending, Accounting, & Litigation work. She is the Senior Real Estate Instructor at the College of Marin.
For years, mortgage lenders and consumers, as well as other real estate professionals have relied on Corina Rollins to provide high-quality value estimates on all types of property in Marin County. By continuously analyzing local real estate trends in Marin County and staying current on valuation techniques through accredited courses, we've been consistently able to generate reliable home valuations for our clients.
When the value of real estate in or around Marin & Sonoma Counties, California is needed, trust nothing less than an experienced appraiser from Corina Rollins.

Picking a profitable listing price that also reduces time on market

Asset division for situations like a divorce

A lender needing an experienced Marin County appraiser

Relocation coordinators that need a local Marin County appraisal expert

Expert witness testimony when a reliable local authority on California home values is needed

Appraisal review: Reviewing the work of other appraisers in or around Greenbrae, California

Unfreezing a suspended HELOC (Home Equity Line of Credit)

Determining market value on property related to a bankruptcy

Obtaining a high quality floorplan sketch to enhance a real estate listing and depict an accurate reflection of a home's size
See my interview on BayAreaForSale.com, a top site for California homes for sale, Florida homes for sale, S. California real estate & Marin, CA real estate: Understanding Your Home's Appraised Value.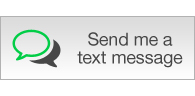 More news...
This service is supplied by Bankrate.com and is protected by copyright and owned by Bankrate.com.
---